About American Gutter
American Gutter Cleaning & Installations, Inc. is a family owned and operated company. The business was founded in 1990 by the Rocha family, who still run the company along with a highly trained, reliable and fully insured staff.
The satisfaction level of our customers and the proficiency of our technicians is such that we provide our customers 150% quality, not 100%. Our delivery of quality service comes first and foremost to all our customers, and for this reason, the success of American Gutter is from the foundation we have set for our employees and customers.
We provide Gutter Cleaning/Installation, Gutter Cap, Gutter Roof, and Gutter Screen services throughout Greater New England from our headquarters in Tewksbury, MA. We're registered with the Commonwealth of Massachusetts as a Home Improvement Company. Our registration number is #128336.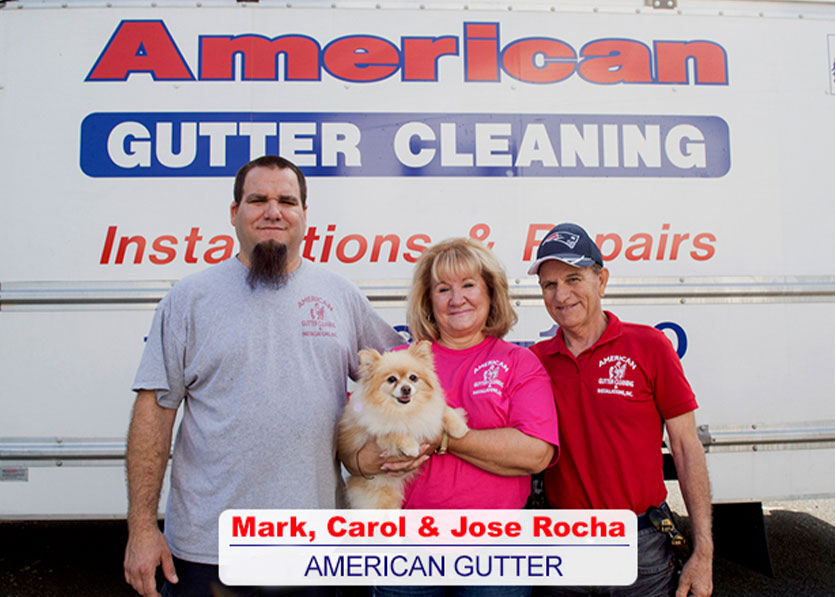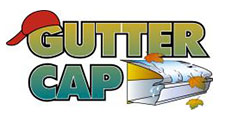 Testimonials
I want to thank you for being such a wonderful company. It too k me months to find a company who would do such a small job when we first found you several years ago. You don't disappoint!
Your crews are professional and courteous, and your pricing is indeed a pleasure. Your crew made a special trip to fix a leak over our front steps and this shows a level of customer service that is vanishingly rare. I plan on holding on to you guys for dear life, as I know we'll never find better. Keep up the great work.
–J.L.
On behalf of the Andover Rotary, I wish to express our deep appreciation and heartfelt gratitude for your donation of a gift for the Andover Rotary Online Charitable Fundraising Auction.
The generosity everyone in your organization has displayed in providing donated items combined with some spirited bidding from people throughout the Merrimack Valley and Southern New Hampshire, resulted in gross receipts of more than $ 15,000.00 from the items auctioned. This was indeed our most successful auction ever. However the real winners will be the 20 plus non-profit organizations that the Andover Rotary contributes to each year including: The Holy Family Cancer Management Center, Lazarus House Homeless Shelter, Ironstone Farm, Andover Youth Services, Andover Housing Authority, Andover Challenger Little League Program, and The Massachusetts Society for the Prevention of Cruelty to Children.
Thank you again for helping to make so many lives better.
–J.W. President Andover Rotary
I would like to take this opportunity to thank you for your professional, prompt and outstanding service in correcting the problems at my home this past November. In my 20 years as a homeowner, I don't think any contractor or service company displayed the attention to correct a situation with the expediency and attention that your company provided. I want you to know that I am very appreciative and will recommend your company to friends and family.
Also, thank you for the gift certificate; it was a nice touch. The best to you and your family.
–P.J.K
Dear American Gutter & the person who cleared my gutters so efficiently and quickly on that snowy Friday: I am so grateful – as now the melting roof snow runs down the pipe as it should – instead of overflowing!
You are terrific – especially on such short notice.
As I said when I called – THANK YOU SO MUCH!
–V.W.
Thank you for such excellent service. I'm very pleased with the 3 associates who did my gutters; they were so very professional and quiet.
–Ms. R
We are writing to let you know that we are extremely pleased with the gutter repair job from last week. Your sales rep. Paul Thompson was both professional and practical. He gave us excellent suggestions on what needed to be done. The two young gentlemen who worked on the gutter (Truck #35) did an exceptional and meticulous job. They were willing to take the extra step to make sure the job was done right, and we are quite impressed by their working ethics, which is really hard to come by among contractors these days. Thank you for providing such a pleasant experience!
–The Lees'
One of the gutters was not secured properly at the roof line. Your crew put it back in place. As always they left debris in a bag at the front of the house making disposal easy for me. My payment has been mailed. Thanks for the professional service.
–Lea A. Steriti
Just a short note to tell you how satisfied I was with your company. Everyone was prompt in getting back to me and showing up for the job. Your guys did a great job and I'd recommend them and your company to anyone. Thanks for a very professional job and for your very excellent workers.
–Donna Lautz
Your company put a gutter on my home in Lowell a few weeks ago. I responded to your email address with a positive comment, but it bounced back. I just want to let you know that we're happy with the gutter and the service we had. We will be calling for another gutter we would like either in the next few weeks or in the spring. Thanks again for the great work.
–Britt Snyder
Thank you for fixing the original job. The two men who did the work did a great job.
–Susan Acton
A sincere thank you for the great installation at our home. Your team was prompt and professional! Our deepest gratitude and appreciation.
–Mario & Olga
Just a short note to say thank you for the service your company provided installing my new gutters. Paul Thompson was knowledgeable, pleasant and professional, as were the installers. It was a pleasure to do business with you!
–Ellen Dahms